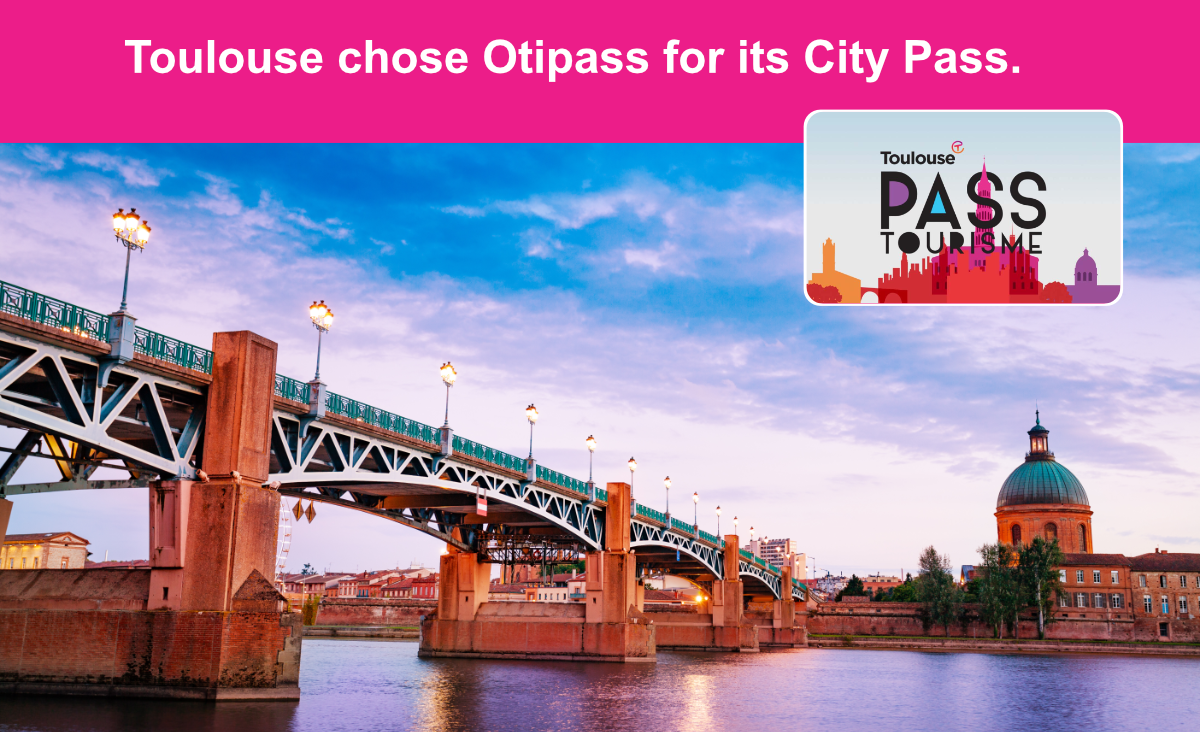 The Toulouse tourist office has selected Otipass as its technical partner to launch the new version of its Tourism Pass, which has existed since 2016 and is now offered since the beginning of March in a dematerialized version in the form of a mobile application.
The Toulouse Tourism Pass is an ideal solution for visitors wishing to discover the Pink City and its many cultural sites, while benefiting from convenient access to public transport (metro, bus and streetcar). By using the mobile application, visitors can link their Pass to their smartphone, allowing them to easily use it while having access to a tourist guide of the city.
Holders of the Toulouse Tourism Pass can freely explore the sites and museums of the city center, ranging from natural history to contemporary art to ancient art. With the Toulouse Tourism Pass.
For Philippe Rousselet, President and founder of OTIPASS, "This new and prestigious reference has given us the opportunity to develop, with the Secutix company, a connector in the museums of the Pink City to further improve the user experience and facilitate the control and management of the Pass. In addition, Toulouse has joined the group of cities hosting the Rugby World Cup that are using the OTIPASS platform and we will be working together on a proposal for a multi-destination pass to accompany fans who will be able to follow their favorite team from one city to the next and visit all the tourist sites with a single pass".
For Benoit Auvray, Head of Research and Development at the Toulouse Metropole Attractiveness Agency, "the choice of Otipass is above all based on its ease of use, the competence of its teams and their responsiveness. This choice was also dictated by the desire to be able to join a network of numerous cities using the solution (in France and abroad) so as to be able to regularly exchange best practices and work collegially on future developments that meet the demands of our business and those of tourists.