Multiservices Pass Platform
OTIPASS offers a platform for managing access to services offered in local authorities... from a single medium (card, mobile).
The main areas concerned are :
Sports and leisure facilities,
Culture and tourism,
Mobility,
Click&collect and loyalty programs,
Youth pass,
Physical access control,
Extracurricular activities and early childhood,
Catering.
The OTIPASS multiservice platform is compatible with the AMC standard and therefore complies with the European Regulation on the protection of personal data.
Integration with the application architecture
     Connectors with business applications for managing identifiers in services.
User registration + associated services:
     Recording of user registration information. Pre-checking of supporting                     documents. Optional automatic recognition of documents. Creation and                   management of service packages associated with the card (key information on         services including rates, validity period, etc.).
     Management of Pass validity dates. Blocking of Passes in the event of loss or             theft. Enrolment of a new service on an existing Pass (takeover of existing data -    no constraints for the user).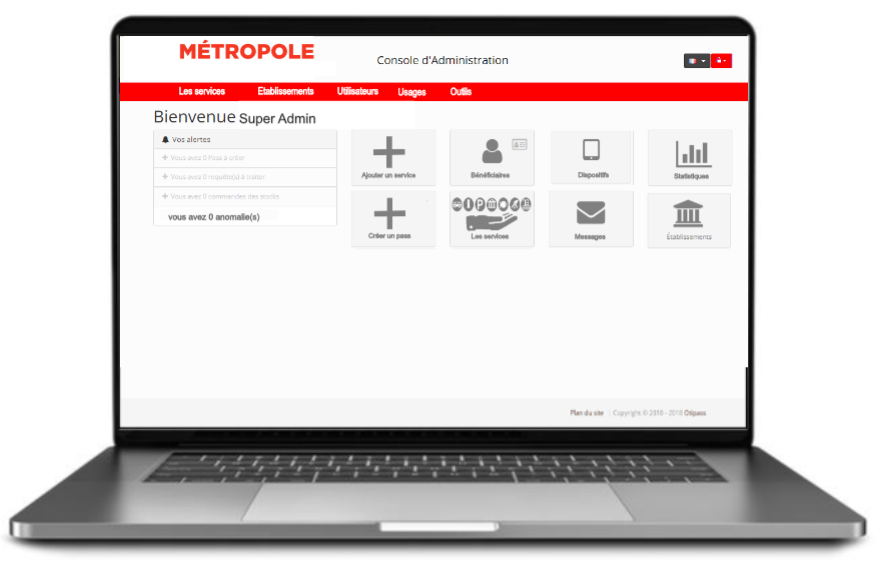 Front Office: mobile application and website
Our offer consists of a front office website and a mobile application.
Online pre-registration :
- Pre-booking of a Pass on the front office with registration fields and loading of supporting documents.
- Display of a catalogue of available offers (key information associated with the offers) :
           Redirection to the dedicated sites for full registration.
           Redirection to the dedicated sites for re-subscription.

Customised accounts:
- Visualisation of subscription, subscribed offers, order history, remaining credit balance for paid services.
- Possibility to buy tickets with secure payment system.
Loyalty :
- Possibility of acquiring and using loyalty points (rewarded eco-citizen gestures / loyalty card for city centre shops, etc.).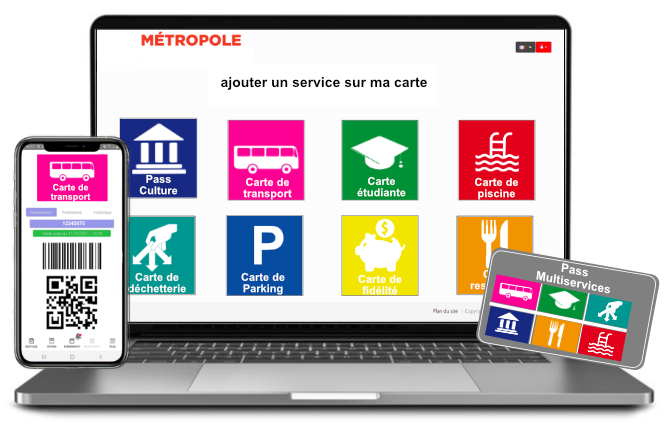 A new generation of monitoring solutions for providers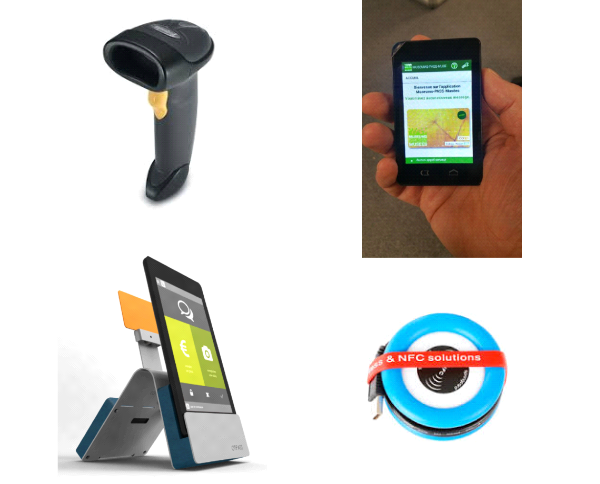 Web services or direct connection to the Console
QR code/barcode/NFC scanners
NFC smartphones and tablets thanks to a control application
ergonomic and adaptable to each service provider profile
ensuring its operation in degraded conditions (no internet connection, no power supply).
Bar code + contactless identification (Bluetooth, NFC and/or MiFare), in order to allow access to infrastructures via non-optical readers
        Generation of virtual access codes that can be displayed on mobile phones
        (QR Code type). Adjustable validity periods for the QR Code (dynamic QR Code).
A state of the art offering
New generation of service platform
100% web development, with powerful and modern tools based on open source technologies.
Service-oriented architecture.
Interfaces available with the main ticketing editors: Vivaticket, Secutix, Digitick, Ingenie...
Open Source
Ability to support volume
RGPD thanks to the AMC* standard
IS security
Data storage in France