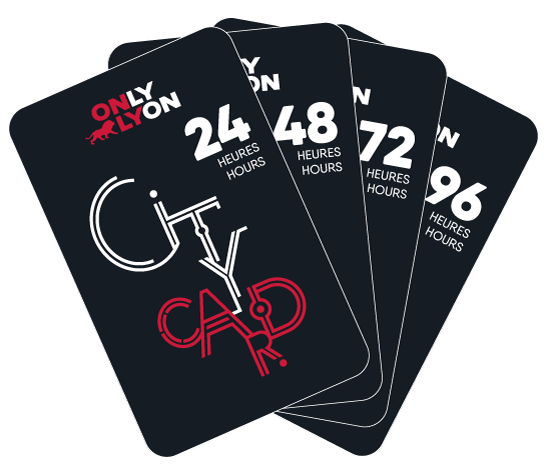 The Lyon City Card is a tourist passport valid for 1, 2, 3 or 4 days to freely visit 24 museums and their temporary exhibitions, enjoy cruises on the Saône River and access many activities such as a guided tour or a Guignol show. The Lyon City Card also allows unlimited access to the entire Lyon public transport network!
For the inhabitants of Lyon and its surroundings who wish to take advantage of cultural visits throughout the year, the card is also available in a 365-day formula, regularly enhanced with new offers and events of the moment. Since its launch, the Lyon City Card has been a great success with more than 320,000 cards sold.
Otipass was selected in October 2022 by the Lyon Tourist Office following a European call for tenders. The entire Otipass team worked in partnership with the Tourist Office's employees to ensure that the existing system would be taken over and that the transition would be carried out with a minimum of disruption for end users and service providers. It is done since March 6th. The tourist office and OTIPASS will now be able to work on the dematerialized version of the Lyon City Card.
For Philippe Rousselet, President and founder of OTIPASS: "We are very proud to have been chosen by the Lyon Tourist Office as the new technical operator of its CityPass. We are thus consolidating our position as leader in Europe and demonstrating that our platform meets the expectations of the largest tourist destinations. It is now present in 8 of the 9 Rugby World Cup destinations and we will be working in partnership with our customers to offer a multi-destination Pass that will facilitate the user's journey". The Rugby World Cup will be the highlight of autumn 2023 in several cities, including Lyon, which will host five matches in September and October and will be the base camp for the New Zealand team. The Lyon City Card should allow fans from all over the world to extend their discovery of Lyon beyond the matches.